Reunion & Other News
Classes 1980-1989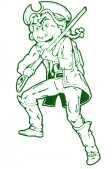 [Home]

---
1980
An IMPORTANT MESSAGE to Patrick Henry Class of 1980 regarding your upcoming reunion: Click here

Please visit our 30 year reunion page at Reunion Specialists. Please be sure to register. You can also find us on Facebook at Patrick Henry High School - Class of '80. Be sure to sign up there as well...

Please spread the word. Hope you can make it! Look forward to seeing you and catching up!


1981
The 30 Year Reunion will be held on Saturday, August 13, 2011 at the Hilton Torrey Pines (10950 N Torrey Pines Rd. La Jolla, CA 92037). For additional info please check our page at Reunion Specialists.


1984
Our 30 Year High School Reunion will be held on October 18, 2014 at the Admiral Kidd Club. For further information regarding Friday, Saturday and Sunday night events, please visit our website :

Be sure to check out our webpage for all the details - phhs1984.com

Please update your information on our site with any address or email changes that may have taken place. Are you listed as MIA? You can find that list on the site as well. We look forward to hearing from you. Thanks!

-Tina Botos Million


1985
Class of 1985:

For information regarding the 30 Year Reunion for the PHHS Class of '85, please email Amy Snyder at alsstargazer@gmail.com or call Amy at 619-994-5013.   
1987
Patrick Henry Class of 1987 30th Reunion Info. Please stop by the Facebook page for details.

When? August 2017
Where: TBD


FaceBook: https://www.facebook.com/groups/148826351871595/

Who's in Charge: Missy Angulo-Roukous and Christopher Rubin

See you there!

1988

Reunion took place on August 15, 2008 at Kona Kai Resort & Marina

Committee Chairperson: Steffanie Siebrand (steffnla at aol.com)

For more information please click here [greatreunions.com]

-Steffanie Siebrand


1989
Make plans to join us Friday, July 18, 2014 For our Private Party
House of Blues San Diego (in the Delta Room)
1055 5th Av. San Diego, CA 92101

Patrick Henry 1989 Reunion is paperless no reunion information will be mailed.
[ Home ]